Sanding belt holder for lathes
Cod. SBH-100/SBH-200
A tool for sanding and refining on conventional lathes, designed in accordance with ISO 23125 Standards 6.2.1 p (prohibition to use hands for the execution of works), which replaces with maximum safety, the same dangerous operation usually performed by hands. The device is fixed to the existing toolcase turret of the lathe. The particular shape of the device and the tension springs allow to sand bars of different diameters.
In order to keep always efficient the abrasive side, the belt can be rotated by means of the specific crank.
Available in two different sizes.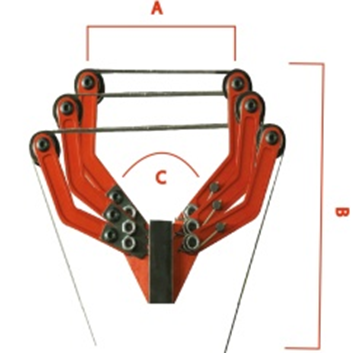 You are requesting information for:
Sanding belt holder for lathes
SBH-100/SBH-200
Would you like to gain further information about this product?
Fill in the form and send it.